2016 Demonstration Seal Coat Program
In the Promontory Subdivision - Greeley, CO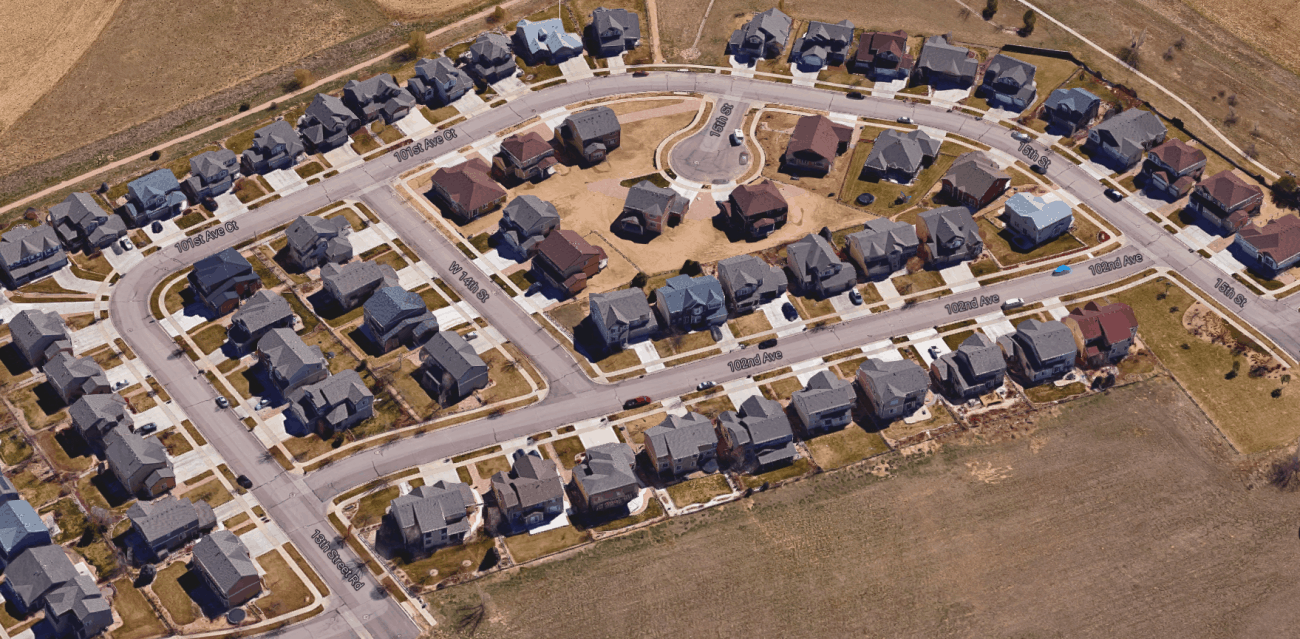 Greeley remains at the forefront of the busy Asphalt maintenance industry. Preserving the infrastructure of a city with 100,000+ population is not an easy task. It's critical that we take advantage of and test new developments in the construction field. In an effort to evaluate the current seal coating products on the market today, Greeley selected a section of road to test a variety of materials side-by-side. A seal coat is an asphalt maintenance technique where a layer of oil emulsion and sometimes fine aggregate is lain on the surface of a roadway. This process slows oxidization, helps to lock in surface oil, and inhibits crack formation. Between July and October of 2016, 14 different seal coat materials were tested in the Promontory neighborhood's Southern half. See below for more information on each section.
The bar graph to the right features a series of scores for each section. This score is a combination of nine criteria upon which the fourteen section's overall quality and durability can be compared. Beginning in February 2017, the Public Works Department will be adding section-specific data, reflecting our findings on a monthly basis.
Composite Scores by Section
1 – HA5

86%

2 – Reclamite (0.05 gal/sy)

46%

3 – Reclamite (0.07 gal/sy)

51%

4 – .25″ Chip Seal

86%

5 – Type II Slurry

72%

6 – USS Type III

61%

7 – GSB-88

73%

8 – RS-90

86%

9 – USS Type II

84%

10 – Fabric & Double 0.375″ Chip Seal

70%

11 – MasterSeal

81%

12 – Polymer Modified MasterSeal

84%

13 – Liquid Road

76%

14 – Colorpave HD 500

41%
Click the buttons on either side of the map to learn more about each section.
Survey
We would like to know what each of you thinks of individual seal coating material in each section, what looks great or drives well, what's working and what's not.